Actuarial Tutor: where finance and fun collide
John was very helpful, very friendly and invited and answered every question we threw at him.
John was a great tutor. Always energetic and enthusiastic about the course. He made learning enjoyable.

John is an excellent tutor, very knowledgeable and enthusiastic about the subject.

John was an incredible tutor, he made learning enjoyable and interactive and was very approacble and friendly.

Of all the tutorials I've had so far, this was by far one of the best.

John's enthusiasm made the tutorial very engaging. He has fresh ways of teaching something typically boring and I found myself smiling a lot.

John Lee is great - eccentric guy but fantastic teacher.

John is a fantastic teacher, really passionate and engaging. Made the day really interesting and useful.

John is a brilliant tutor, really friendly, helpful and funny! He took time to answer any queries and his explanations were brilliant.

John reminded me why I love statistics, as I had lost sight of this.

John was really good at engaging us and keeping us awake - he was energetic and enthusiastic, it was hard to be bored!

John Lee is one of the most gifted teachers I have ever had. He really knows what he's talking about and seems to live and breathe helping his students.

An actuarial children's book!
I'm currently 50% of the way through writing "Actuary Abby and the Future-Telling Zoo". A book about what actuaries do explained in rhyming verse using zoo animals.
For parents to torture read to their children to help them understand what they do at work all day (apart from fiddle in Excel…)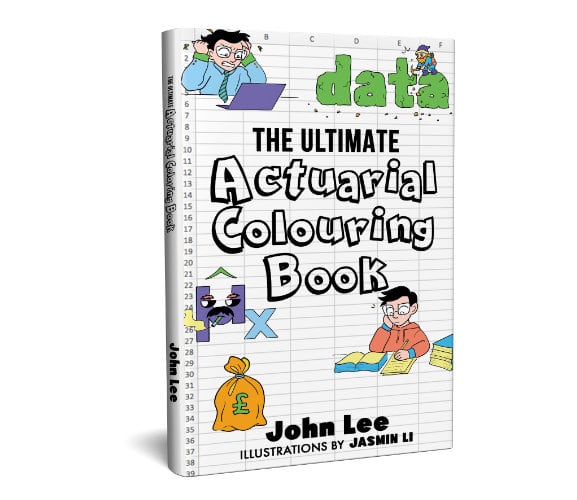 The ultimate actuarial colouring book
Nine months of work has resulted in this rather silly colouring book (though sadly colouring is with pencils rather than Excel's conditional formatting).
The paperback is now available on Amazon and all other undiscerning retailers.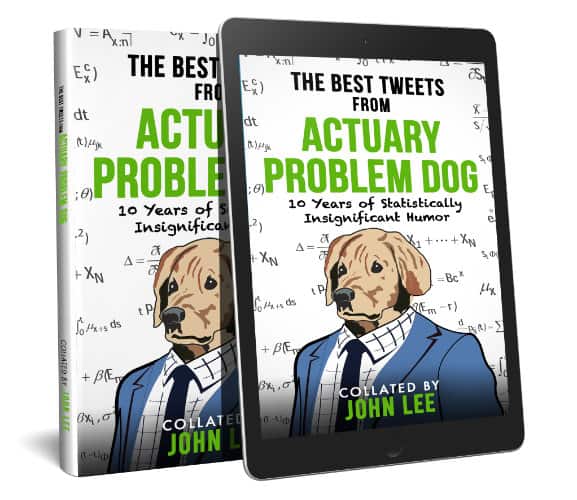 The best tweets from actuary problem dog
After a year of nagging, Actuary Problem Dog finally gave me permission to create a book of his best tweets to raise money for mental health charities.
The paperback is now available at Amazon and other retailers.
The ebook is also available on Amazon or in my shop (at discount).
The audiobook is available in my shop (at discount) and all other retailers including Amazon.